PUBLIC SPEAKING
Robert Tercek is a charismatic keynote speaker with a unique visual style. He is in constant demand for his original presentations on the topics of the future of media, society and collaborative creativity. He shares his vision of applied innovation at conferences, university symposia, and corporate events around the world.
Robert is represented by Jay Kemp of Provoke Management (www.provokemanagement.com) for public speaking engagements and private corporate events and workshops. Find out how Robert can make your event a success by contacting Jay @ provokemanagement.com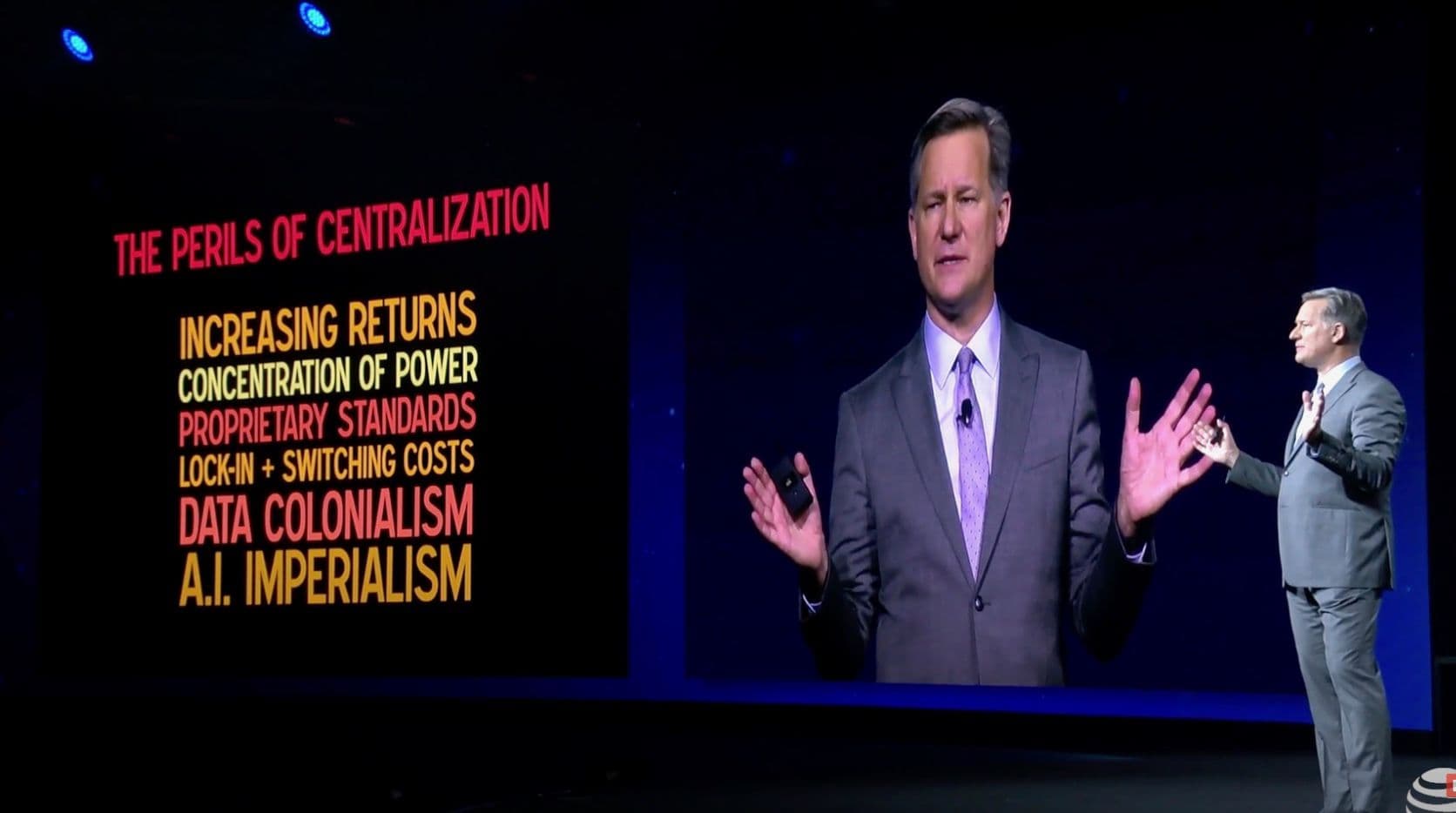 The Future of Digital Media Services
Robert Tercek talks about the evolution of communication, the rollout of 5G and the state of digital transformation at the AT&T Business Summit.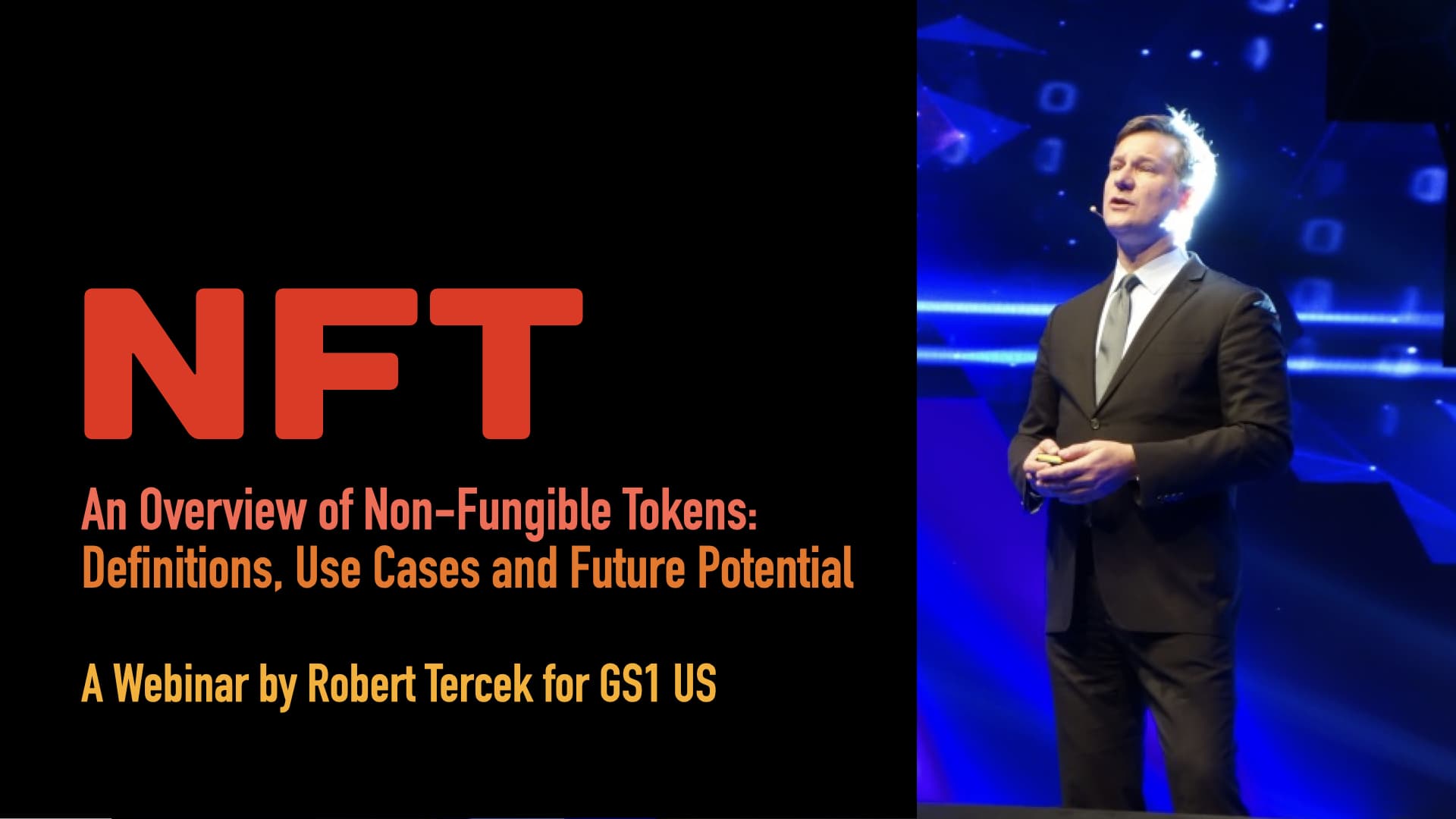 Webinar: NFT Use Cases
Robert's 90-minute webinar about novel use cases for non-fungible tokens (NFT). On behalf of GS1 US, the organization that governs data standards for the global supply chain.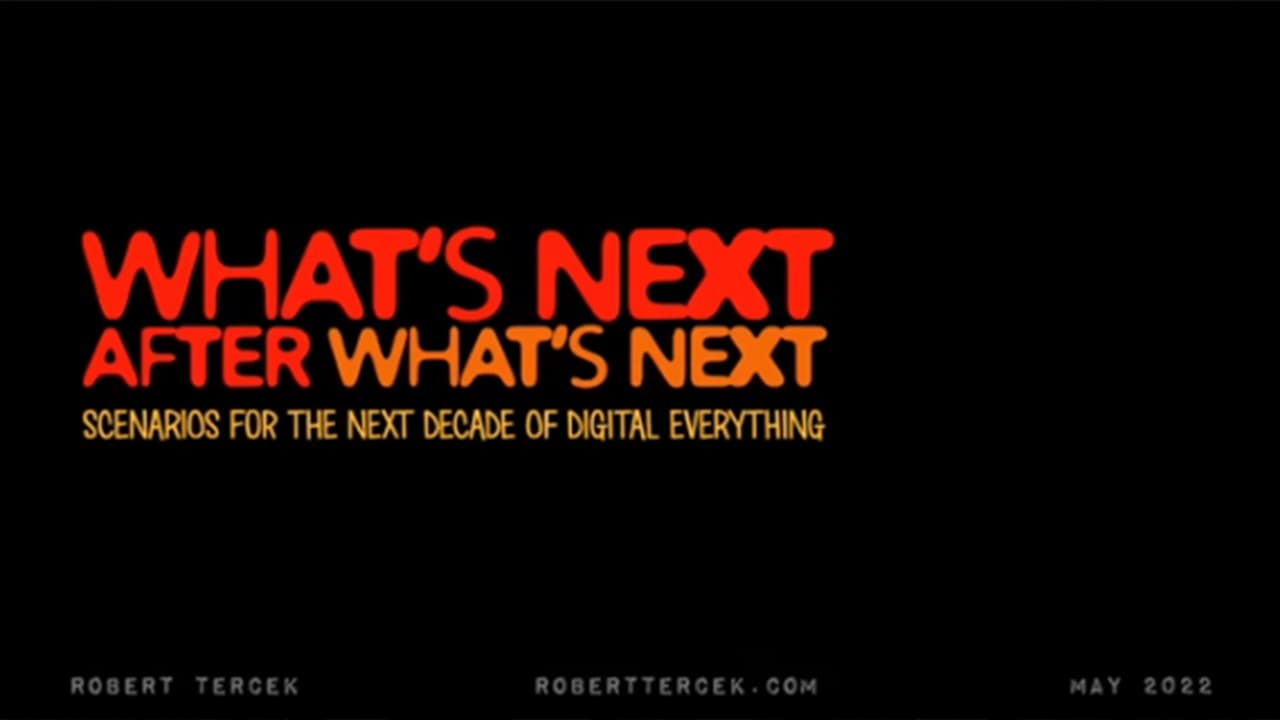 What's Next After What's Next
Rob Tercek surveys the trends that spurred unprecedented growth during the past decade and provides four scenarios for the next ten years. He concludes by highlighting the drive towards decentralization that challenges the domination of the planetary-scale tech giants.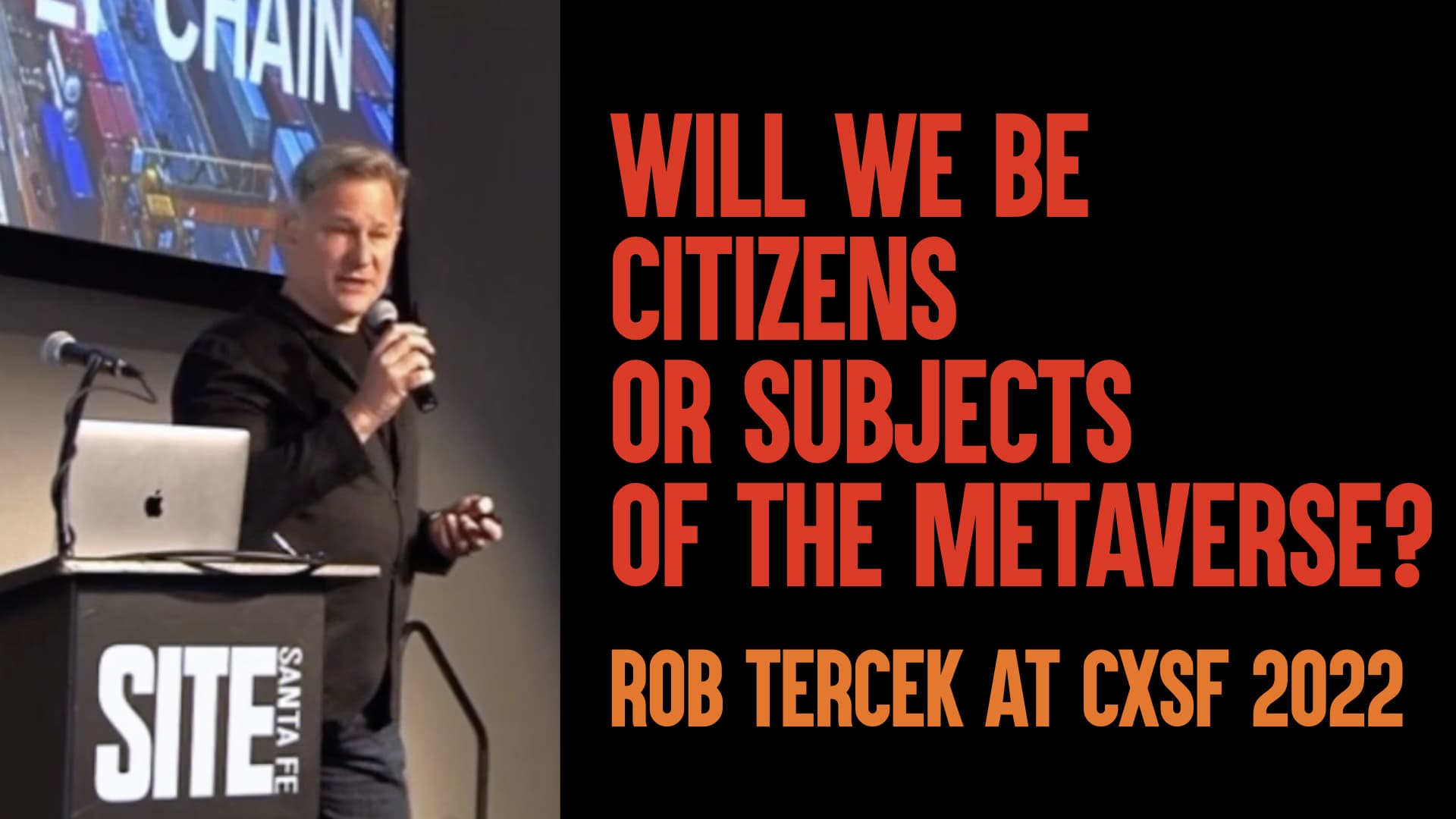 Will We Be Citizens or Subjects of the Metaverse?
Hundreds of companies have announced plans to invest, collectively, billions of dollars to construct virtual worlds known as the Metaverse. What role will be assigned to the people who populate these privately-owned worlds?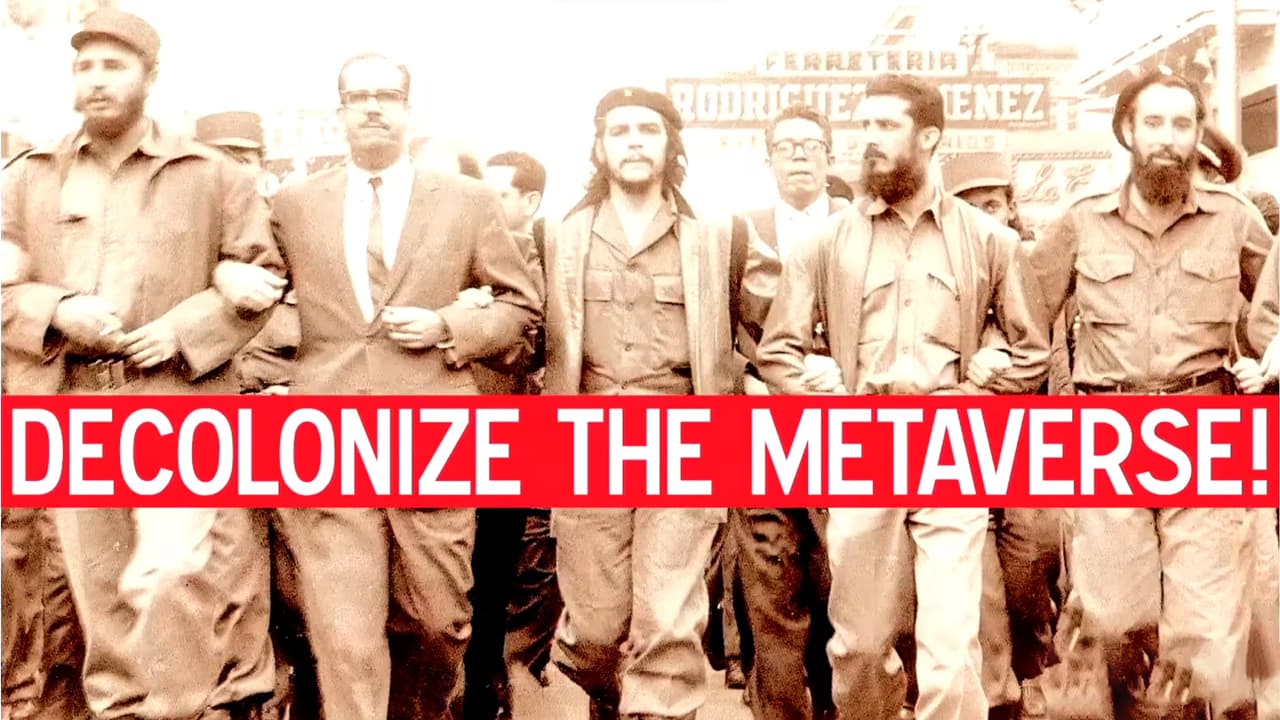 Decolonize the Metaverse!
Tercek's closing keynote was called "amazing" by the host of the USC Entertainment Technology Center summit. In the race to the Metaverse, Tercek explains, the Internet giants seem to be hellbent on repeating the worst of the colonial era, exposing striking parallels between colonial conquest and modern information empires of the mind.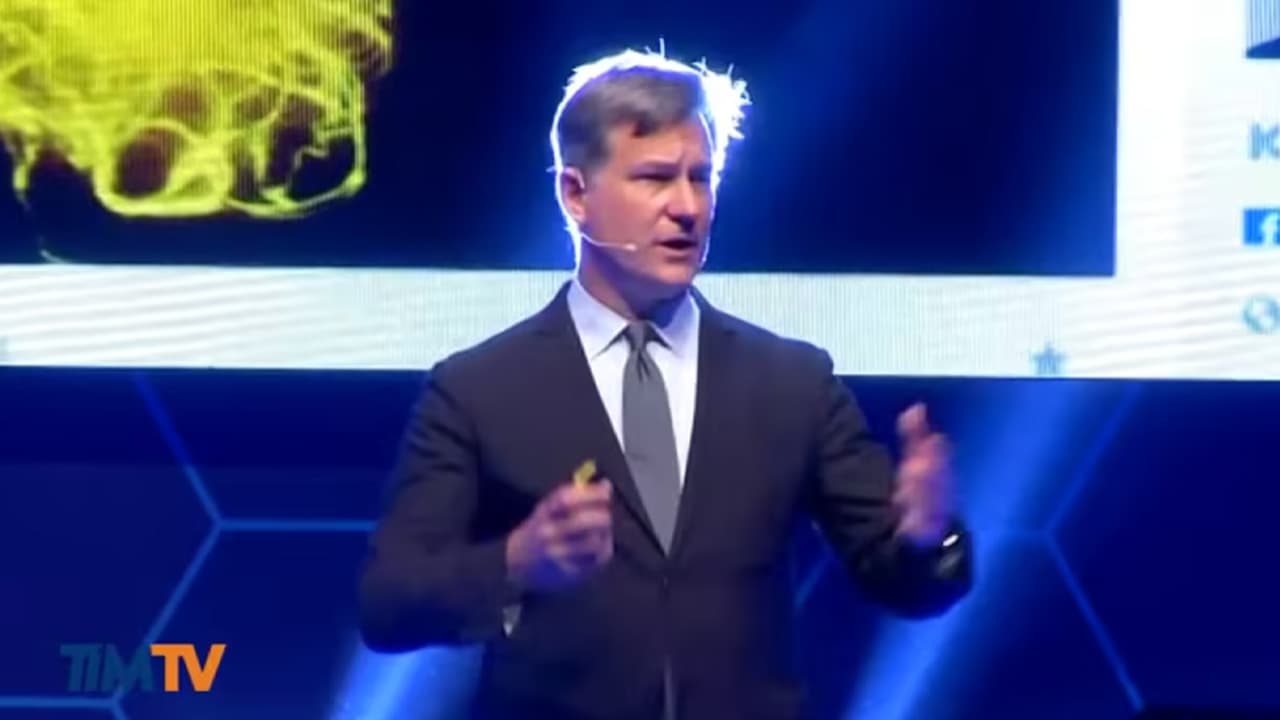 Vaporized Keynote in Istanbul
Will your business be vaporized? Robert's keynote speech at the Istanbul Innovation Summit describes the dynamics behind a technology trend that is redefining the global economy. This talk provides deep context for recent innovations in mobile computing, IoT, and an evolving media landscape.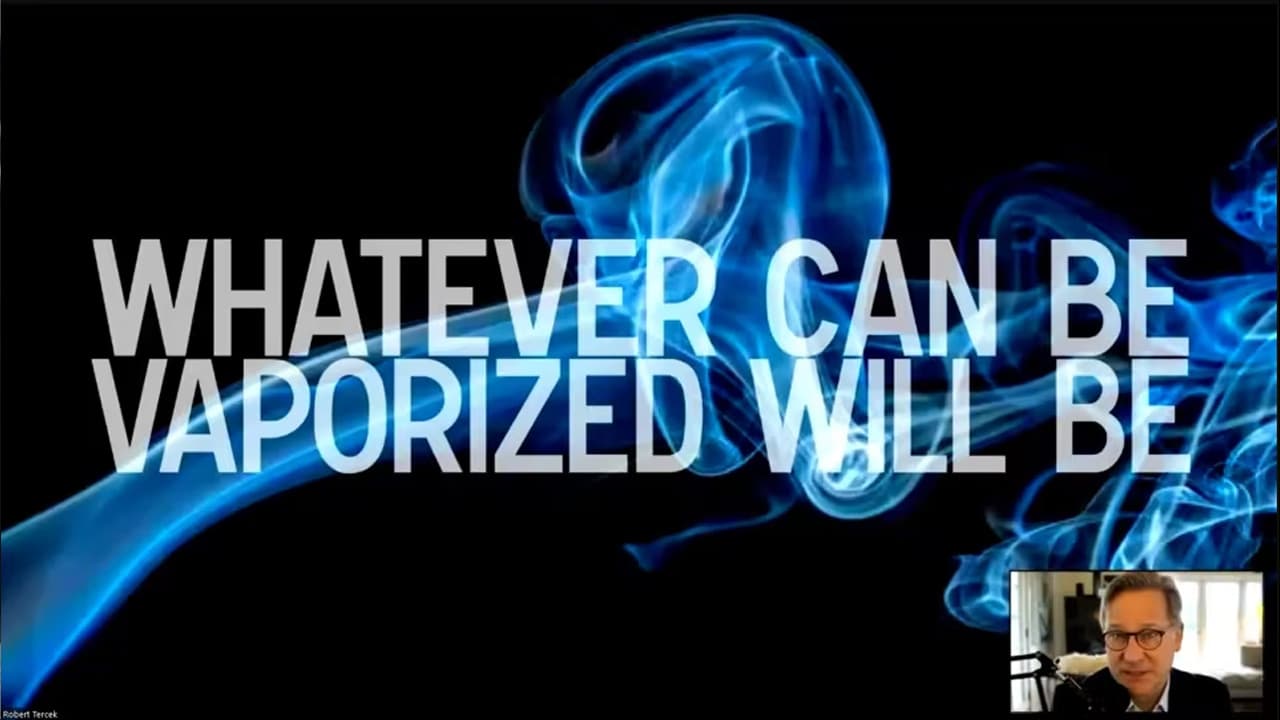 The Next Trillion Dollar Platform
Which companies will create the next trillion-dollar platform? In this keynote speech for NEBSA in February 2022, digital technology strategist Robert Tercek provides three lenses to bring the future into focus: dematerialization, decentralization and democratization. This talk sets forth four different scenarios for Internet evolution during the next five to ten years.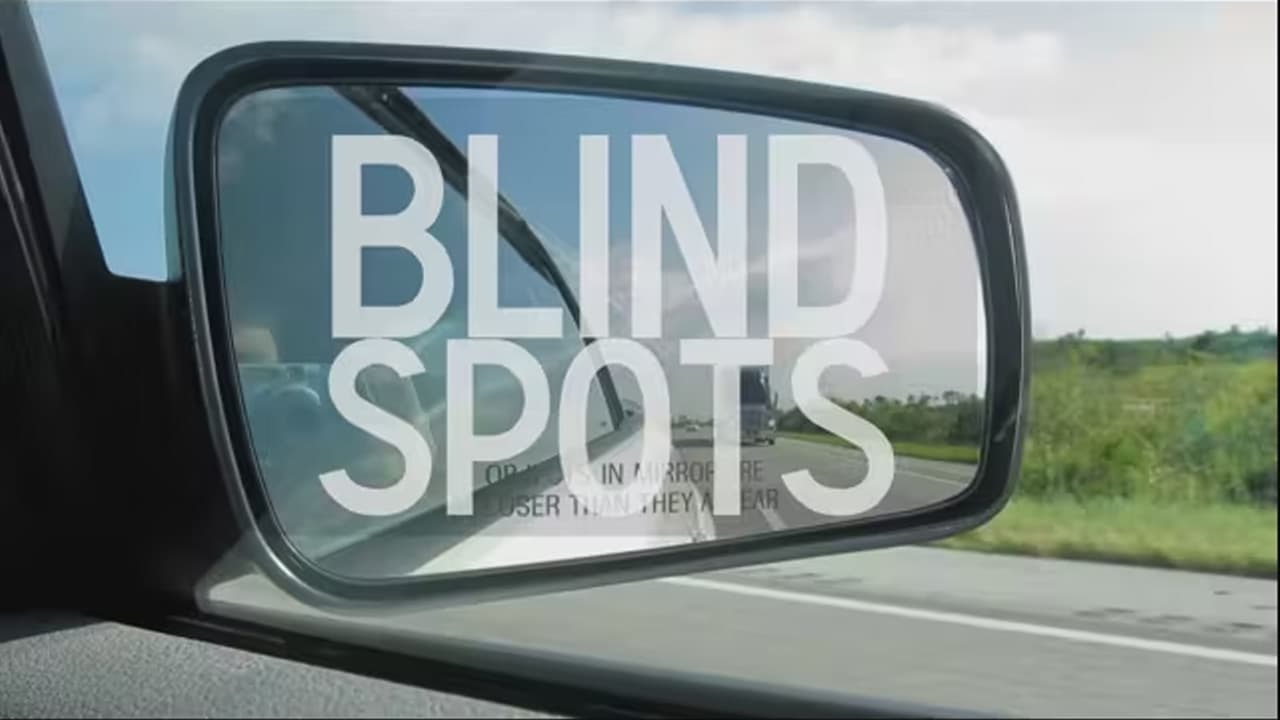 The Age of Anxiety Keynote at Cap Gemini
This speech addresses the urgent topic of ethics and values in technology. The convergence of several innovative technologies, including 5G, AI, VR/AR/MR Spatial Computing, will create unprecedented opportunity, but they also introduce a range of new hazards that have the potential to disrupt democracy and society.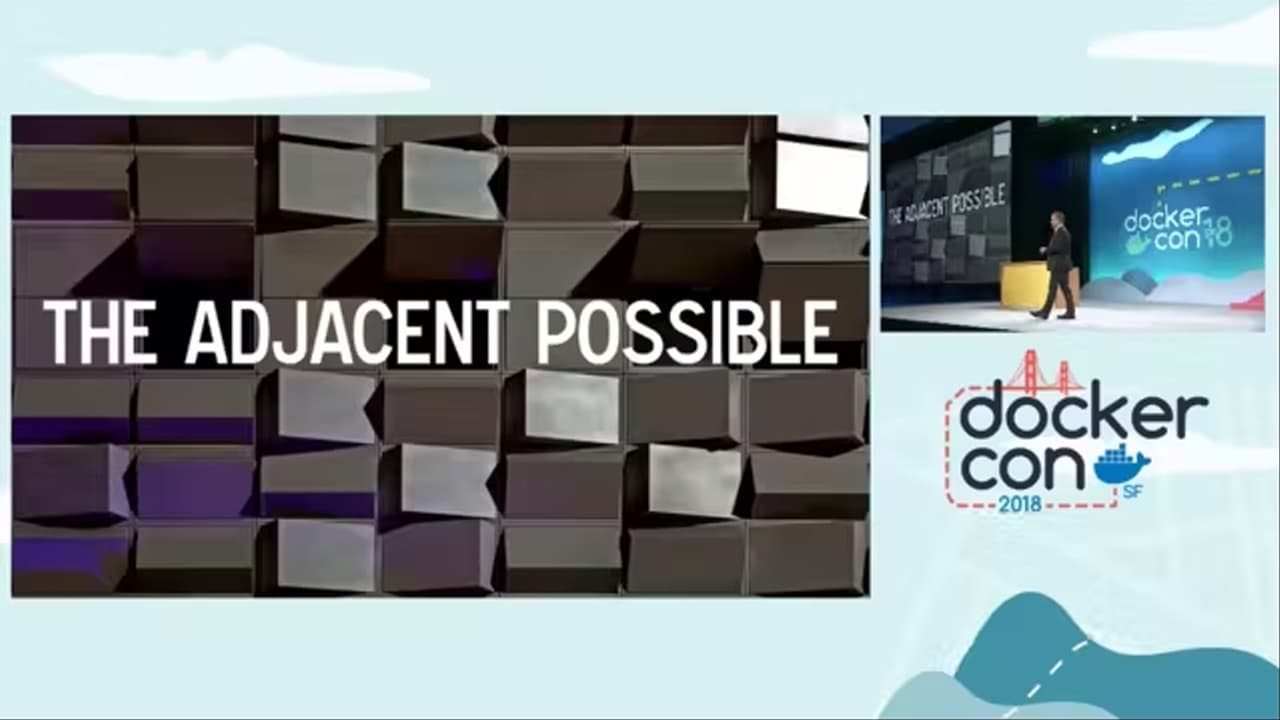 Tercek Keynote at DockerCon
This opening keynote speech at DockerCon 2018 by Robert Tercek puts the explosive growth of Docker's container-based virtualization software into the broader context of accelerating innovation. Rob Tercek shared his perspectives about how the cloud is shaping innovation in the Age of Dematerialization.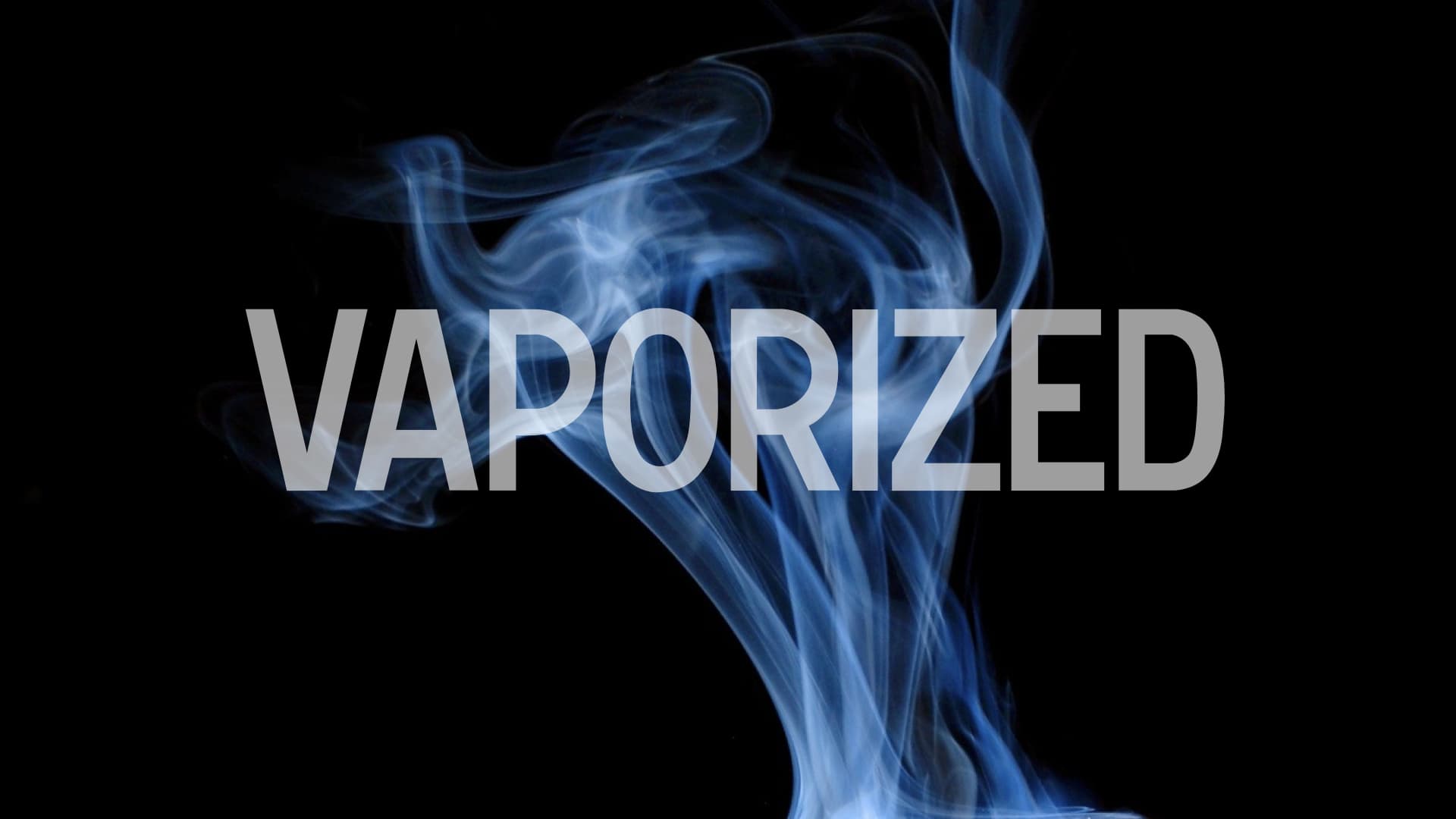 VAPORIZED: A POST-PANDEMIC UPDATE
Robert Tercek, an international authority on the topic of dematerialization, shares perspectives on the acceleration of the process of digital transformation during the pandemic. This talk updates his "Vaporized" thesis for the moment which the world's information empires dominated the stock market.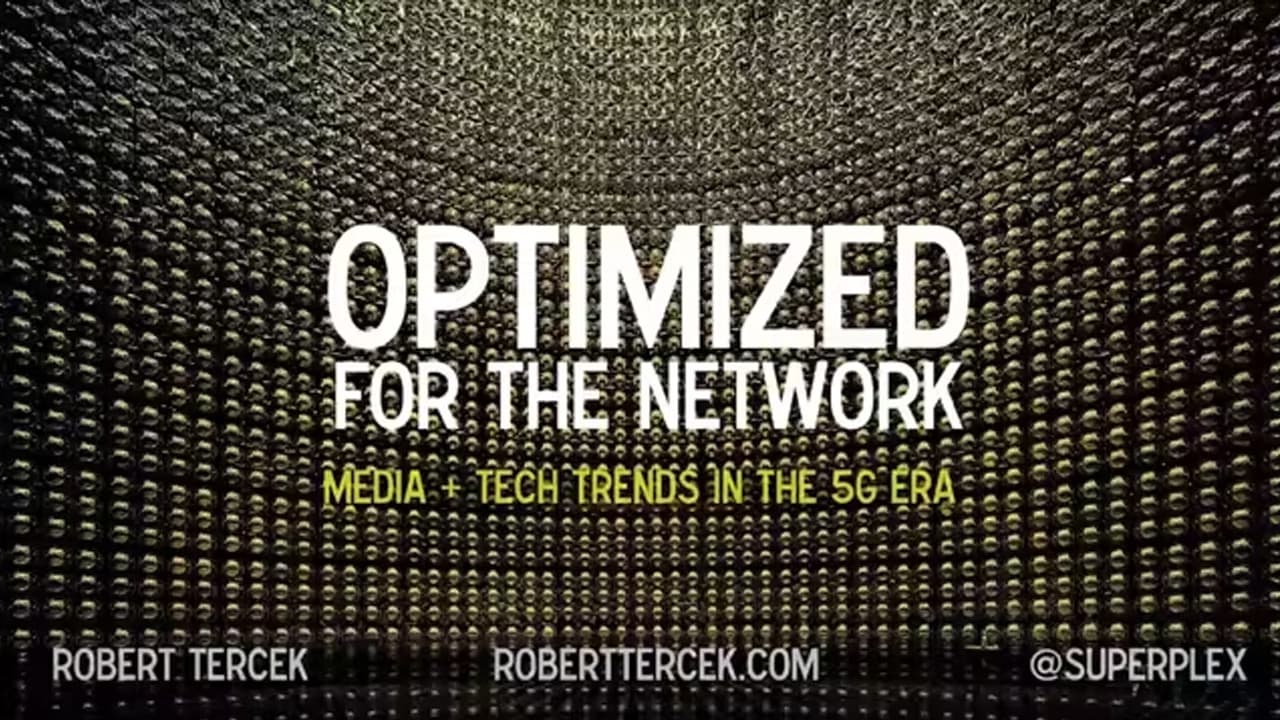 Leading With Distinction at AT&T
Rob Tercek was invited to give the opening keynote speech at AT&T's 5000-attendee event Leading With Distinction. Most people think that 5G is about faster bandwidth and low latency, but that's not the whole story. In Tercek's view, the potential of 5G to to transform the industries that are optimized for the network.
What they say about Robert
HE IS A DIPLOMAT, BRIDGE-BUILDER AND AN EVANGELIST
Rob helps us immeasurably as a member of the Board of Directors. He is a diplomat, a bridge-builder and a great evangelist. I trust him to speak to prospective customers and ecosystem partners and to interview our new hires. I've never met a more dynamic speaker who can conjure up a vision of the near future that is so compelling that it converts every one to true believers. If you are considering adding a Board member or a strategic advisor to your company, I completely trust, rely on, and highly recommend Robert Tercek and his firm General Creativity.
Frank Chindamo
HE IS A GREAT SOURCE OF INSPIRATION
I trust Rob Tercek and his firm, General Creativity, and I would recommend him to every board of directors and leadership team that can benefit from an independent external expert opinion to shape priorities in digital strategy and planning. His enthusiasm is infectious, and he is a great source of inspiration.
Jeff Sotzing
Make Your Enterprise Better and Smarter
Engage this man (if you can) to consult to your company at length, or even to take the most cursory glance at whatever you are endeavoring. Robert Tercek will make your enterprise better, smarter and more profitable.
Carl Bressler
Lucid, Knowledgeable, Uncanny
Rob is one of the most lucid, knowledgeable and charismatic new media executives I have encountered. He also has an uncanny ability to instantly recognize the market potential of a new application or business which would be too impenetrable to most. Internationally, Rob stands amongst the few true visionaries in the digital field.
Anthony Stonefield
Phenomenal Expertise and Vision
Rob was a great and close partner for us. He brought phenomenal technical expertise and vision, and he also brought an excitement and fun to doing business together. To his personal credit the business was always done as a highly professional, open, fair and mutually beneficial partnership. Highly recommended!
Tim Chambers
If You Crave Original Thought, He's Your Man!
Rob is utterly inspiring, extremely visionary, very knowledgeable, with international awareness across many different cultures. And he is great fun to work with, too. If you need insight, if you crave for original thought, if you dare thinking beyond just the next step, he is your man!
Volker Hirsch
Spontaneous Applause From the Floor
Robert Tercek ranks among the very best speakers I've ever encountered. His speeches on the topics of innovation and creativity have influenced industry leaders in many parts of the world. Mr Tercek is an electrifying public speaker. His passion for the subject matter is infectious. In just one hour, attendees gain a fresh perspective on the major trends that are transforming creativity and innovation in industries as diverse as media publishing, technology and telecommunications. More attendees have requested printed text from Mr.Tercek's media and telecommunications keynote speeches than any other speaker. Mr Tercek was a lively and provocative speaker. He used humor and bold statements backed up with solid market data to stir the audience to reconsider some of the industry's sacred cows. Several times his comments were punctuated by spontaneous applause from the floor. It is my pleasure to give Robert Tercek my highest recommendation as a keynote speaker. He will deliver valuable information and analysis in an inspiring and entertaining manner.
John Kilcullen
Robert Tercek Is A Top Tier Professional
JD Power had a great experience working with keynote speaker Robert Tercek. I am proud to give him my highest recommendation to any event planner. Rob is a top tier professional who put in a lot of extra effort into developing original material that was customized for our audience. At J.D. Power, we know what excellence looks like, and Rob Tercek is an excellent keynote speaker and emcee.
Thomas Bontempo
We Got Excellent ROI From Our Work With Rob
I strongly recommend Robert Tercek of General Creativity to any organization that is preparing for big changes. He can engage with your leadership team to address major changes and challenges. He offers incisive strategic thinking and a unique ability to express complex ideas in plain language. I believe that Rob can help any company deeply examine the scope, scale and pace of digital transformation. He will help you guide your entire team to converge on a shared strategic vision. These projects were a big success for Unity. We got excellent ROI from our work with Rob. And--the process was fun and inspiring.
John Riccitiello
Deep thinking about our digital world
Robert Tercek is a technological provocateur. His book provides deep thinking about our digital world and its monumental possibilities in ways that you probably haven't ever considered.
Jarl Mohn
Tercek's urgent manifesto will help you see the future
If you're in the information business (and we all are in the information business), Tercek's urgent manifesto will help you see the future, so you can prepare for it.
Seth Godin
An Exciting And Inspiring Ride
Rob is inspiring to work with. Just hearing the passion in his voice and literally watching his mind work makes anyone in the creative world jealous. It is an exciting ride to work with Rob. You can't help but to follow his vision.
Jeff Kelly
One of the Brightest and Most Energetic Executives
Robert is one of the brightest and most energetic executives I have had the pleasure of working with in my entire career. He is very well informed, he has vision and he is always looking for ways to make his efforts and those of his team the most successful in his industry. He is very worthwhile knowing and meeting. Collaborating with him will be rewarding.
Conrad Prusak
A Visionary and an Inspiration
Robert is truly a visionary and an inspiration. He has a gift for always being one-step ahead of the pack. Follow Robert's lead and you follow the future. I look forward to collaborating with Robert again.
Brian Selzer
Valued Strategic Authority
Rob is a pronounced thought leader in mobile and digital entertainment environments. I have consistently valued his strategic authority. I consider him the Steve Jobs of mobile, and he is the first person I call in the space.
Adrian Sexton
Rare Qualities
Robert is quite simply one of the most inspiring people I have worked with and is a true visionary in every sense of the word. He really is a unique individual –someone who is well known and respected throughout the entire interactive industry. I feel extremely privileged to have worked with him. He was always ready to listen to new ideas and is one of those people whose finger is not only on the pulse but is the pulse! It is rare to work close with someone of Robert's qualities. I'm sure many other people would say exactly the same as me.
James Kaye
HIS WORK REDEFINED TV
The label 'creative' has become so commonplace that it's lost its impact, but Robert is the real deal: his spark electrified every project at MTV. There were awards & accolades, but for me, the greatest accomplishment is how his work redefined the way TV was presented in Asia and opened the eyes of an Asian generation of 3 billion when satellite TV first beamed across Asia in 1991.
Kenn Delbridge
Inspirational
Robert, your talk was inspirational. Mythology, metaphor, magic, mystery -as you said so eloquently in your talk -give us the tools to nourish our selves as we play. Great, great stuff.
Michael Fergusson
He Inspired Me
Robert is the reason I am in new media. After hearing him speak at a digital event many years ago, he inspired me to want to contribute to the industry. 8 years later I am still launching services in the new media sector. Thank you Robert.
Karl Woods
Passion + Clarity
Rob Tercek prepared special talks for several Billboard digital entertainment events, including the Digital Entertainment Expo, and Mobile Entertainment Live. He consistently brings both passion and clarity of ideas to each appearance, which have included both solo presentations, moderating duties and panel appearances. In each case, Robert has always been very forward looking in his comments, supporting his predictions with multiple sources and analysis based on available research. His presentations are always fun, personable and easy-to-follow whether he's just talking or supported by multimedia assets. As an aside, Tercek served as a valuable source of advice for building our conference topics... often recommending topics and speakers outside his area of individual participation.
Antony Bruno
Deep and Relevant Insights Into the Future
It is rare that you find a speaker like Robert who is able to cover a broad topic, put recent developments into an historical context and provide deep and relevant insights into what factors will drive the industry's future. Further, his speeches (and I have seen a few now) contain analysis backed up by solid research and market data, utilize rich multimedia graphics, and are delivered with infectious high energy and passion. His keynote speech was nothing short of excellent and drew from his 20 years of experience with cutting edge formats like mobile games and online games as well as social media, interactive television and traditional broadcasting. It is without hesitation that I recommend Robert as a keynoter speaker.
Ned Sherman
Technically Insightful and Visually Stunning
Robert Tercek delivered a talk at the 2011 Storage Visions Conference that was as technically insightful as it was visually stunning. The talk was delivered with great enthusiasm and covered a wide span of historical and contemporary technologies and trends to show how the world is undergoing an enormous "Information Transformation" that is enabled by and initiates vast new networking, processing and storage advances.
Dr. Thomas Coughlin
He conveys magic and power through his words
From the moment Robert got on stage the audience was fascinated and so was I. He conveys such magic and power through his words. His content, full of surprising references, was compelling, and the structure and exciting story of his lecture were remarkable. But most of all, what came across to the audience was his profound wisdom about life with all its failures and successes and the attendant lessons. Robert is a top level speaker who affects you so deeply that you will never forget his words.
Claudia Jericho
HE LIT UP THE ROOM
Robert Tercek commands the respect of the global media industry, his peers, and countless conference attendees who have heard him speak. What sets him apart is that rare combination of visionary thinking, hard won practical insight, and tireless passion for the way media shapes our world. It was a privilege to have Robert speak at this year's seminar. He lit up the room. What's more he created a customized presentation, tailor-made hand-outs, and promoted the event using his own online show and social media clout. Make no mistake, Robert is far more than an inspiring keynote presenter. He is a catalytic partner committed to the success of your event.
Simon Mainwaring
The Audience Responded With A Standing Ovation
Robert Tercek's speech at the Humanity+ Conference at Harvard University was excellent. Tercek provided valuable insight, a fresh perspective, and useful examples, all in an entertaining format. He worked closely with the event organizers to tailor his talk to the target audience; and the audience responded with a standing ovation and tremendous positive feedback. We were very lucky to have him!
David Orban
Get in touch
Event planners:
Looking for a keynote speaker on future trends or an MC for your next event?
Editors:
Would you like me to write an article or opinion piece?
Podcasters:
Would you like me to be a guest on your show?
Educators:
Would you like me to give a guest lecture or Q&A?
Thank You for your Submission